YOUR FABRIC BUILDING EXPERTS SERVING ALL OF TEXAS
Tensoshade Architectural Fabric Structures provides turnkey construction services to a variety of commercial and agricultural markets including recreation facilities, warehousing and storage, and farm buildings. As an Authorized Reseller and Installer for Britespan fabric buildings, we are excited to offer pre-engineered fabric structures to the entire State of Texas!
When you choose a prefabricated building from Britespan, you can trust you are choosing the highest quality fabric building. Britespan offers the most expansive product line on the market with six different building styles to satisfy every customer and project requirement. All of their structures are pre-engineered to meet local weather loads and building codes, so you know your building is built to stand the test of time.
Britespan's fabric buildings are constructed in a fraction of the time when compared to conventional steel buildings or metal buildings, which means less operating downtime and a faster return on investment.
Have an existing Coverall building that needs repair or replacement? No problem. A new cover on your old coverall building can make it feel like new again.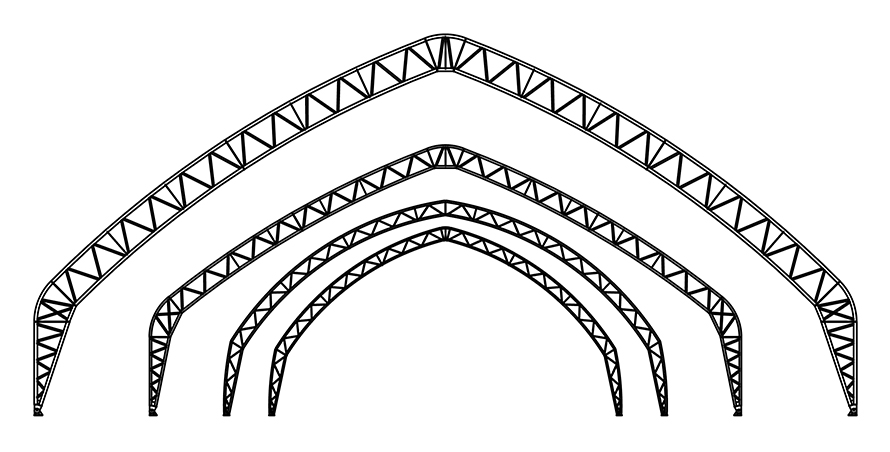 APEX SERIES
Available from 53 feet to 100 feet wide and any length. Clearspan interiors offer maximum utilization of square footage.
EPIC SERIES
Available from 80 feet to 120 feet wide. The Epic Series provides a traditional barn look with the benefits of a fabric building.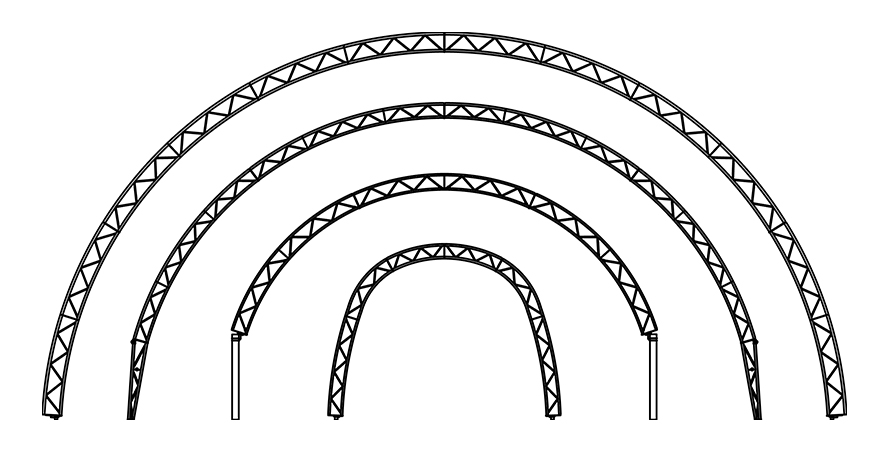 ATLAS SERIES
Available from 24 feet to 108 feet wide and any length. The Atlas Series provides the traditional look and style of fabric buildings.
GENESIS SERIES
Available from 80 feet to 200 feet wide with a clearspan interior. The Genesis series is used in commercial and industrial applications for superior storage.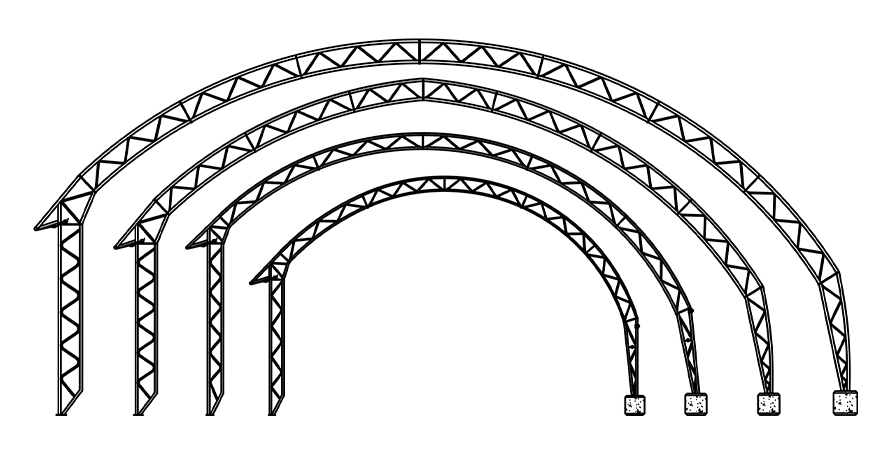 EASY ACCESS SERIES
Available from 38 feet to 67 feet wide. The Easy Access Series provides unprecedented access with superior storage.
MAGNUM SERIES
Available in 66, 73, and 80 feet wide with a clearspan interior. The Magnum Series is exclusive to Britespan. Created specifically for the Salt Storage Industry.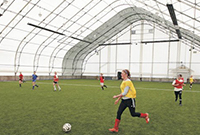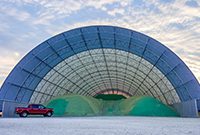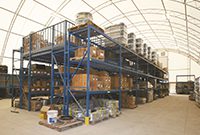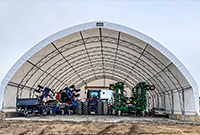 WHY CHOOSE A FABRIC BUILDING?