Tensoshade™ offers environmentally-friendly shade structures and shade sails systems that combine modern architectural engineering with durable tensile strength materials; perfect for any application especially during the hot summer months to keep us safe (UV protected) and comfortable.
Tensoshade™ offers complete service for every project from the ground up.
Through our vendor alliances network, industry knowledge, and preparation we offer a turn key product to our customers, architects, designers, contractors, and builders that ranges from initial concept and design through the fabrication, installation and delivery your own shade structure, and DO NOT carry cheap imitations.
Our modular structures provide durable and affordable weather protection while our custom structures can provide a striking transformation to any area. We are committed to assisting clients with developing cost-effective projects, built on time and budget.
Our services include:
Fabric Architecture

Design Consultation & Engineering

Form Finding

Ground Preparation

Custom Steel Fabrication

Premium Grade Textiles & Patterning

Installation

Rigging Components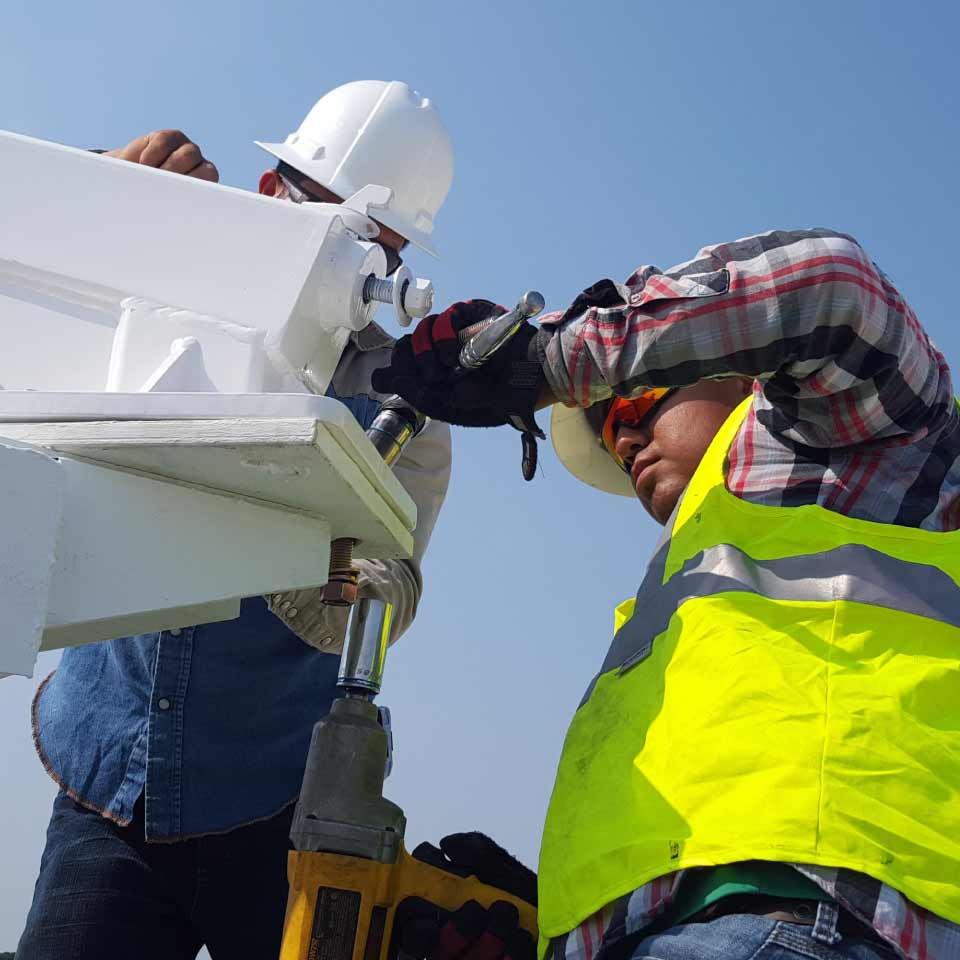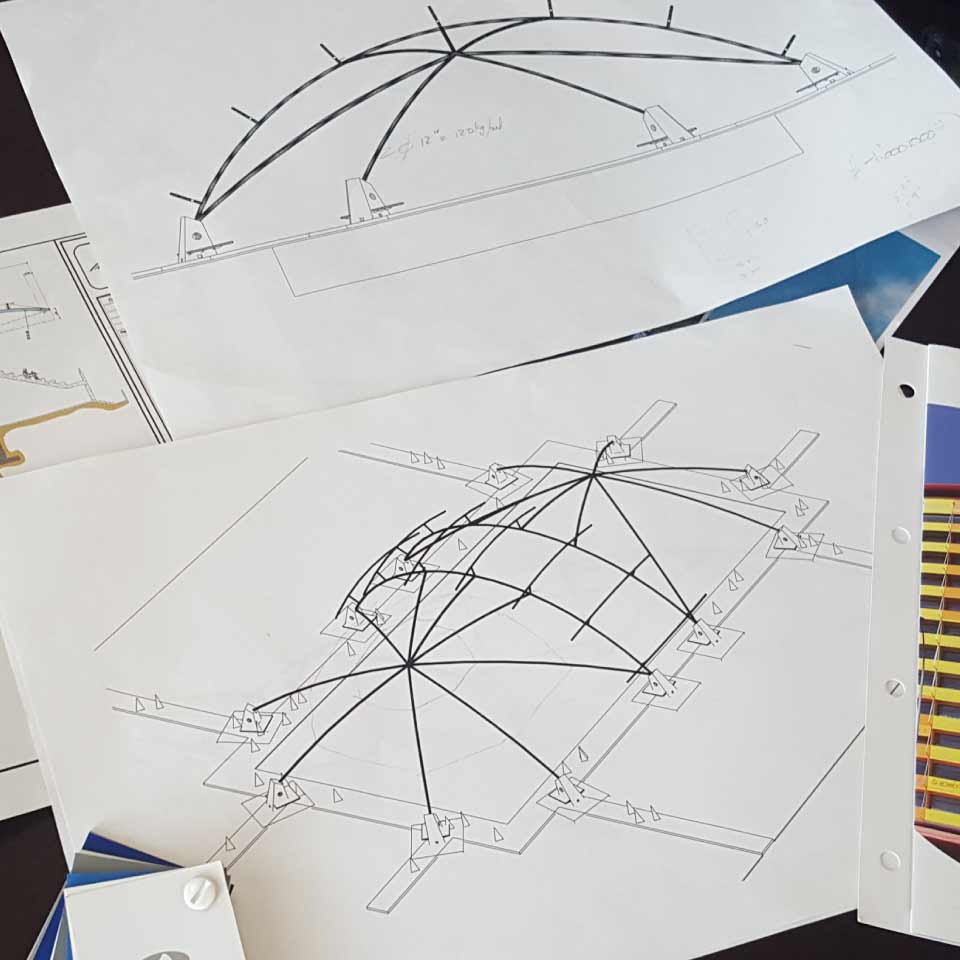 Design and Fabrication
In the design and fabrication of a tensile structure it is important to consider certain recommendations.
A engineering design of the structure will determine the life expectancy and low cost of your project.
During the fabrication of a premium grade textile and membrane, it is essential to have the necessary form-finding software knowledge and equipment in order to optimize a good performance and quality of the product.
Our company provides designers, architects, contractors, and builders with the membrane solutions. Our knowledge and equipment allows us to meet fast track schedules and provide the highest production quality.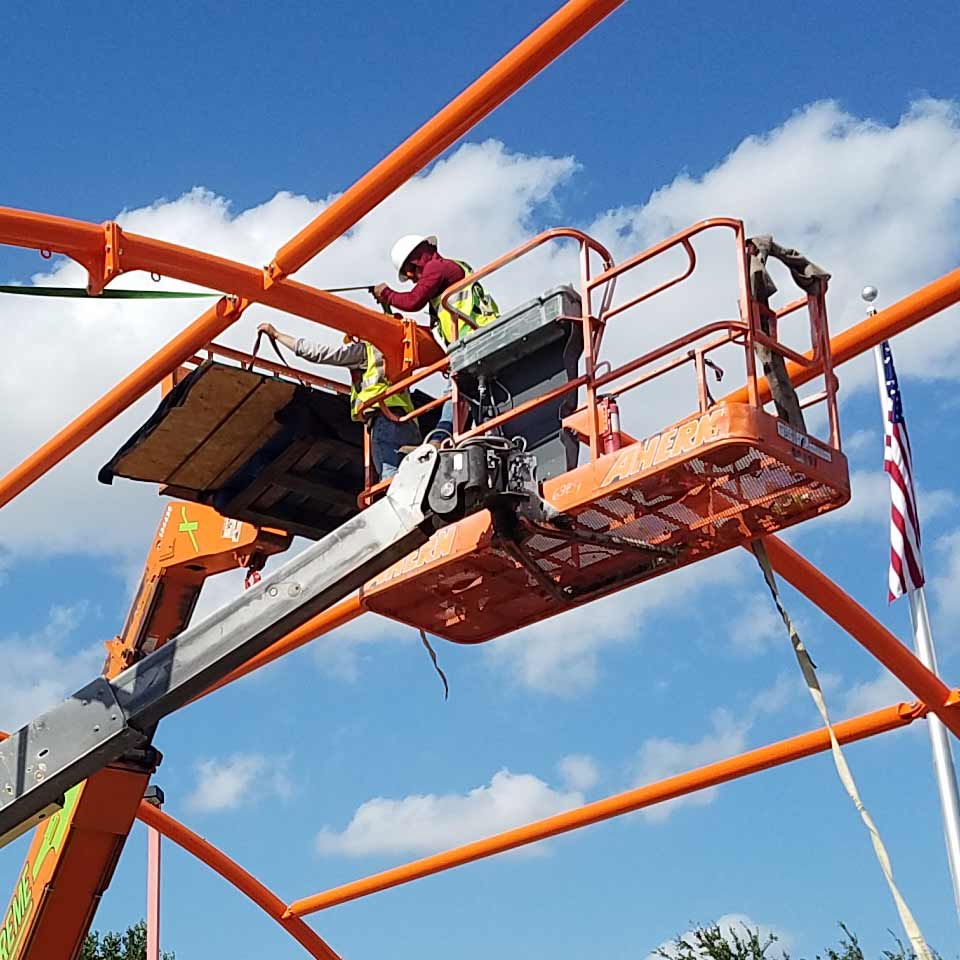 Installation and Construction
As a design-build company, Tensoshade™ offers the necessary expertise thru our vendor alliance network to fully construct and install any type of tensile structure in order to achieve the ultimate results.
Once our team has concluded with the design and fabrication process, our experienced network crew coordinates and successfully installs each structure on schedule.
Because of its lightweight nature, fabric is easily transported and makes it one of the most sustainable and cost effective building materials.
Engineering
Tensile structures are mainly conformed by a series of elements; the structure, the membrane, the hardware and rigging components.
To obtain a high quality project, it is essential to find a perfect balance between these elements and ensure our structures achieve the performance of each element in order for the loads to be transferred equally and effectively throughout the whole tensile structure.
WIND TUNNEL
Nowadays most of National and International Codes require to perform a software wind tunnel study to analyze the different wind pressures that will affect the structure. For medium to large scale projects, it is very important to detect the sensitive points of the structure by designing a stable and strong project to assure the performance of the membrane extending the longevity of the product.
DETAILS AND CONNECTIONS
Structural details are a main component to take into account during the design of a tensile cover. We recognize that every project is unique and every client is a valued partner.Our structural attention to detail creates and generate engineered aesthetically pleasing connections that have greater performance than typical ones.